Popular Nigerian chef Hilda Baci has finally received her plaque from the Guinness World Record.
Guinness World Records deliver the plaque to Hilda Baci at her home in Lagos via a logistics firm.
She shared the video of the moment she received her plaque via her verified Instagram page on Monday, 19th June 2023.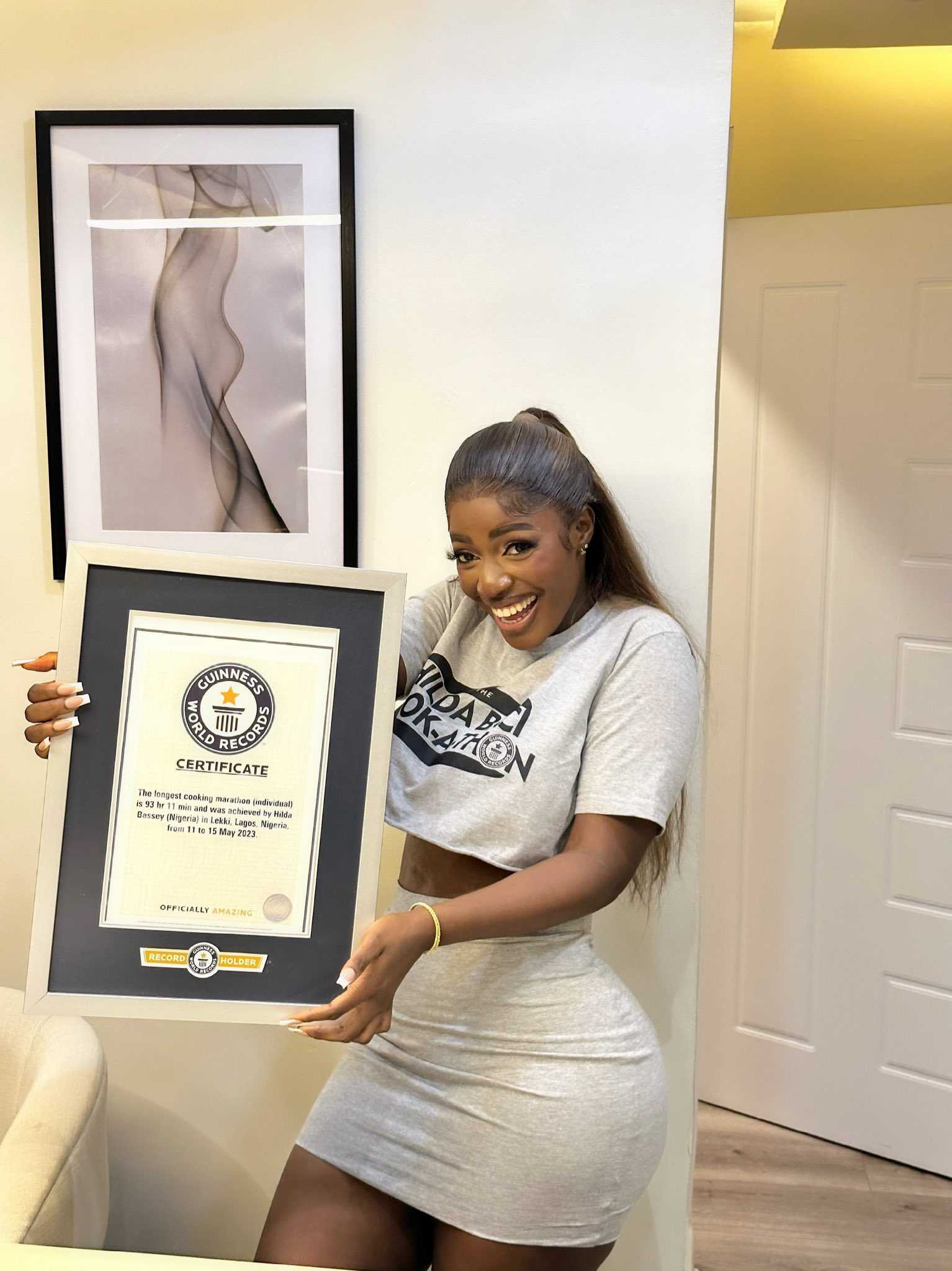 Recall that Hilda Baci received a flood of compliments when Guinness World Records declared her as the longest-cooking on June 13, 2023.
She beats the previous record of 87 hours, 45 minutes, and 00 seconds held by Lata Tondon and sets a new one by cooking for 93 hours and 11 minutes.
In the new video, "Hilda Baci wrote; Our plaque is here 😆😆😆😆😆."
Watch the video below
Hilda Baci wrote:
"It feels so good to hold it I remember seeing a photoshopped picture of myself pointing at it and I said to God will have an original and he did it congratulations to all of us this is a collective win thank you all so much for your continuous love and support ❤️."
It feels so good to hold it I remember seeing a photoshopped picture of myself pointing at it and I said to God will have an original and he did it congratulations to all of us this is a collective win thank you all so much for your continuous love and support ❤️ pic.twitter.com/WY4YtdfQIs

— Hilda Baci (@hildabacicooks) June 20, 2023