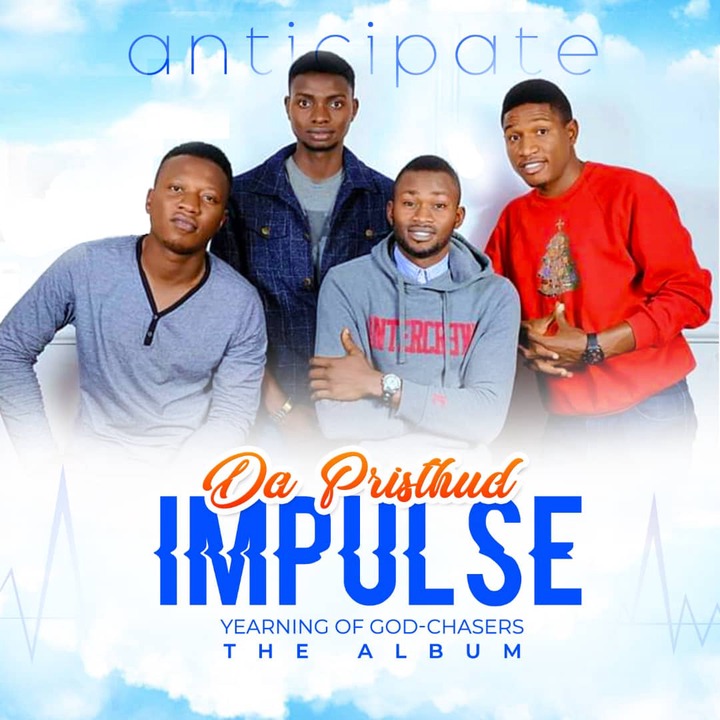 In an exclusive interview with Mytrendcaster media 
Dapristhud The reknown Gospel music group of four guys, With the gospel hit singles "Everything" "Hallelujah" "Alheri" and "How great thou art", have announced that They have been working on their Debut album project, Tittled "Impulse"
in their words "we have the go ahead from heaven and this project is something like you've never seen before".
They have promised to announce the album release date soon. Yearning of God chaser (The Album)
Dapristhud Songs are songs of total surrender to the ultimate God who knows and works all things for his greater purpose.
They are going bigger everyday, No Vail, no limitations can stop them.
Impulse (The Album) Contain a solid anointed tracks that makes people see the manifestation of God in them and the name of JESUS will be praised.
Get ready for a moment with Holy Spirit, yearning of God-Chaser. Remain Bless Fam
Follow Dapristhud on Facebook @Dapristhud on Instagram @dapristhud for more details.