Guinness World Records approved my cook-a-thon – Chef Deo
26-year-old chef from Ondo, Adeola Adeyeye known as Chef Deo, announces that her endeavor to cook for 150 hours was approved by Guinness World Records.
She aims to surpass the current record holder, Hilda Baci, who held a cook-a-thon for 93 hours and 11 minutes. Prior to starting her cook-a-thon, Chef Deo sought approval from GWR, which was granted.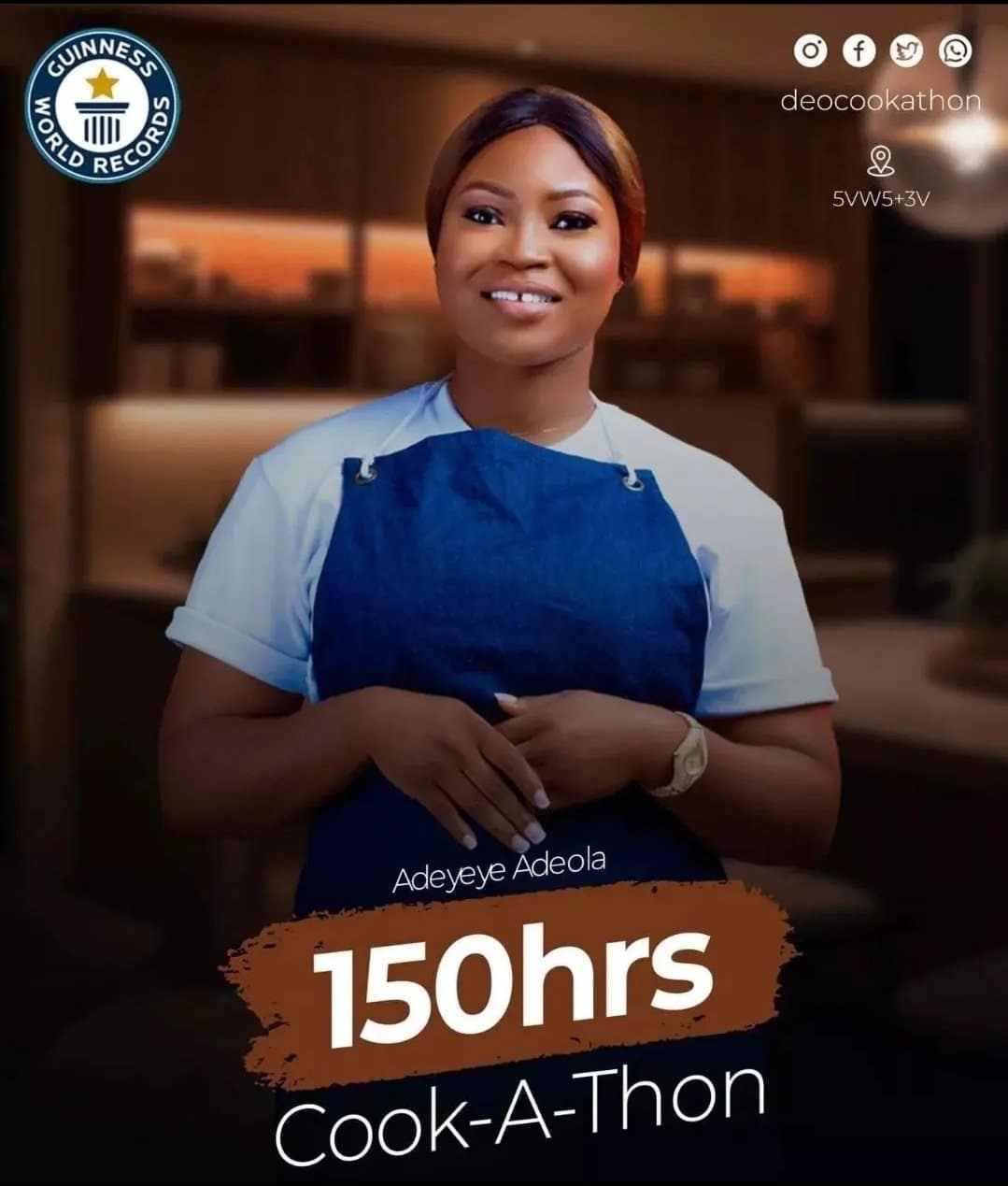 Chef Deo's cook-a-thon began on June 30, 2023, in Ile-Oluji, the headquarters of Ile-Oluji/Okeigbo Local Government in Ondo State, and is scheduled to conclude on July 6, 2023.
Ayotunde Fagbamiye, Chef Deo's manager, expressed her determination and excitement to achieve this feat and become the new record holder for a cook-a-thon, citing GWR's acknowledgement and authorization of the attempt.
"Guinness World Records granted her approval to undertake the cook-a-thon.
"We were elated upon receiving the notification that she can proceed to break the record for an individual's cooking marathon.
"She possesses great energy and is prepared to cook for 150 hours.
"Her passion and determination are evident, and I am confident she will successfully reach the end of this journey," her manager said