The first eviction show on BBTitans has seen the Santheo duo leave the house.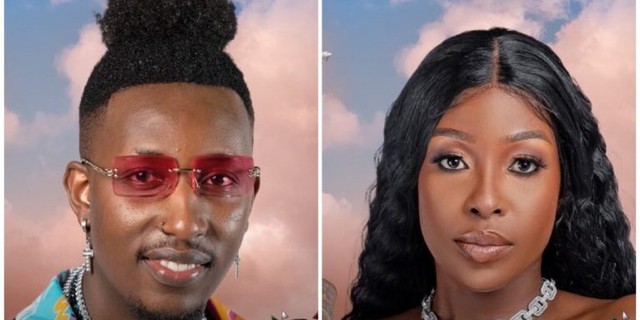 BBTitans: Sandra and Theo Traw evicted from Biggie's house
Following the eviction show that took place today, January 29, the two housemates were told to leave Biggie's house immediately.
Recall that earlier in the week, Big Brother introduced a twist to the show when he announced that the housemates would be paired up for the rest of the show; hence, if they win, they win together, and if they get evicted, they bid the show goodbye together.
The housemates up for eviction were:
Juicy Jay and Olivia (Juiovla)
Yemi Cregx and Nelisa (Yelisa)
Justin, Yvonne (Juvone).
Sandra, Theo Traw (Santheo)
Speaking about how he felt about the eviction with co-host Lawrence Maleka, the ex-housemate, Theo expressed that he felt bad about leaving and wished that he could stay longer.
Sandra also said she doesn't feel good about being evicted, but the show has to go on. She also said she felt like her presence threatened some of the other female housemates, like Khosi and Nellisa.
It is sadly the end of the road for this duo, but we are certain we will be hearing from them.